I'm Tim Gillen and I still owe about $3000 for my son Everett's funeral expenses from February 2017. Please help if you can. No contribution is too small. Thank you.
Everett and Austin were born with Duchenne Muscular Dystrophy. What is Duchenne Muscular Dystrophy? Here is a link to an explanation:
https://www.mda.org/disease/duchenne-muscular-dystrophy
We found out about that both of them were born with the disease in the summer of 1997 when they were age 3 and 1. We were told life expectancy would be 15 to 20 years of age. As difficult as it was, we all attempted to face this disease with courage and faith.
Everett's High School Graduation Picture (2012 at age 18):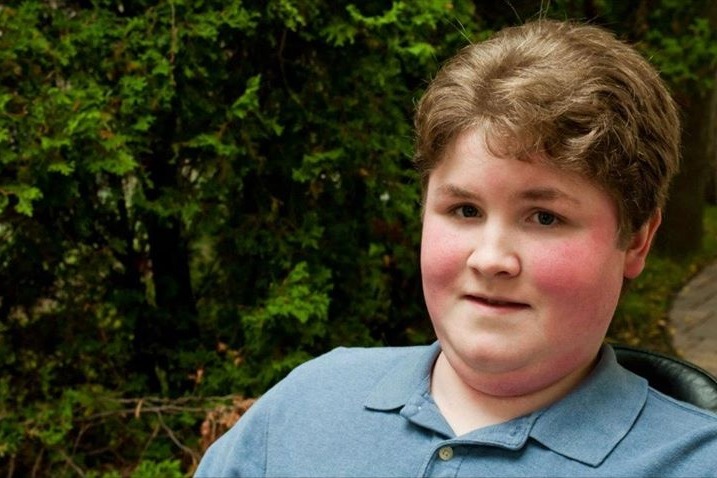 Here is a link to a playlist for Everett and Austin that I have created on YouTube:
Austin passed away at age 16 on February 7, 2012. Everett passed away at age 22 on January 30, 2017.
Everett with his brother Austin at ages 4 and 2 (1998):

Once these funeral expenses are paid, I want to create a Non-Profit in both Everett and Austin's name called "The Everett and Austin Project." Details will be provided as they become clear but here are a few ideas:
1. Missionary Outreach to those in need
2. Muscular Dystrophy Awareness and Support
3. Helping the Poor
Please leave any ideas for the project that you may have below and if you are available to help with the mission.
"The Everett and Austin Project" will be a memorial and tribute to their name and character. Everett and Austin taught all who knew them, and get to know them now, many deep and lasting trues about what matters in life. Here are a few:
1. Make the most of each moment, take nothing for granted
2. Contentment in the face of the storms of life
Everett in 1996 at age 2: